Focus on sustainable supply chains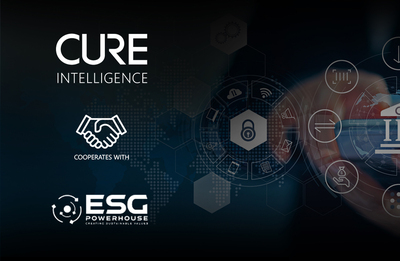 CURE Intelligence cooperates with ESG Powerhouse
Pandemics, geopolitical tensions, natural disasters – supply chains are under global pressure. At the same time, politics and business are striving for sustainability, economically, ecologically and socially. CURE Intelligence and ESG Powerhouse have entered into a cooperation through which companies receive effective tools as well as excellent consulting combined to generate sustainable value creation.
The Supply Chain Act (LkSG) came into force on January 1, 2023. It obliges companies to monitor their entire supply chain – from raw materials to the end product – for compliance with a catalog of legal and environmental requirements. A corresponding draft is also being discussed at EU level. This is largely the same as the German LkSG but is likely to affect more companies. The current aim is to set an application limit for companies with 500 or more employees. Furthermore, the catalog of requirements foreseen at EU level could be even stricter than in the German LkSG, as there will be an even stronger focus on environmental issues.
With the "CURE Supply Chain Radar", CURE Intelligence offers companies an efficient tool to meet the requirements of the LkSG and to optimally monitor their supply chains. In addition to suppliers and sub-suppliers, industry-specific market risks, critical raw materials and minerals and other relevant topics and trends can be monitored and evaluated, for example. The CURE Supply Chain Radar can be used as a web-based application as well as implemented in companies' existing system landscapes. The highly effective supplier monitoring solution is also perfectly adapted to specific customer needs through modular services.
ESG Powerhouse complements the technical solution with a network of consultants with many years of expe-rience, which supports the establishment and optimization of compliance structures, the implementation and expansion of risk management systems and the formation of sustainability organizations.
"With CURE's Data Intelligence, we extend our holistic approach to ESG value creation beyond strategic consulting into the management of global supply chain risks. The technology for supplier screening ensures sustainable compliance with the requirements of the German Supply Chain Duty of Care Act, especially for internationally positioned companies in the SME sector," explains Gabriele Bornemann, Managing Director and Partner at ESG Powerhouse.
"ESG is not a fad. It is a paradigm shift, because the previously dominant focus on efficiency is being replaced by a primary focus on sustainability in all its facets. With the LkSG, politics has created another regulatory framework in the ESG context. CURE Intelligence offers with the CURE Supply Chain Radar a highly effective tool and ESG Powerhouse profound consulting services to enable companies to effectively comply with the LkSG and to design their structures and processes in a sustainable way", adds Marco Feiten, Managing Director CURE Intelligence.
About CURE Intelligence
CURE Intelligence stands for expertise in media intelligence and online marketing services. With offices in Lux-embourg and Germany, we help well-known clients from nine countries make smart decisions and communicate effectively using data intelligence.
The CURE Supply Chain Radar is an efficient tool that aggregates multiple data sources and processes them with AI. The effective supplier monitoring solution is perfectly adapted to specific needs of customers through modular services.
For more information, please visit:
About ESG Powerhouse
ESG Powerhouse is a competence hub for sustainability that pays off. Our integrated approach is united by the conviction that sustainable value creation requires a systematic view. Only when we take a holistic view of economic, environmental and social challenges can sustainability be made profitable and meaningful. This approach makes us a partner and catalyst for sustainable strategies in medium-sized companies. Creating sustainable values.
For more information, please visit:
For press inquiries, please contact:
Karolin Anders
Manager Marketing & Communications
T: +352 267 45 54 37
M: contact@pr.cure-intelligence.com
About CURE Intelligence
Founded in 2009, CURE Intelligence specializes in the field of media monitoring and media analysis, data intelligence, social media communications and marketing. CURE Intelligence helps its clients make better decisions and improve internal and external communication processes by effectively combining analytics and marketing. CURE Intelligence is a public limited company with its headquarters in Grevenmacher, Luxembourg and a subsidiary in Cologne, Germany. CURE Intelligence works with internationally renowned clients from Germany, Luxembourg, Brazil, Canada and the U.S.
Firmenkontakt
CURE S.A.
Marco Feiten
Schaffmill 3
6778 Grevenmacher
+352 267 45 54 41
contact@pr.cure-intelligence.com
https://www.cure-intelligence.com
Pressekontakt
CURE S.A.
Karolin Anders
Schaffmill 3
6778 Grevenmacher
+352 267 45 54 37
contact@pr.cure-intelligence.com
https://www.cure-intelligence.com